In his over 40 years of treating ADD/ADHD, Dr. Young pioneered many groundbreaking techniques in diagnosing, treating, and managing ADHD.
Dr. Robert C. Young, M.D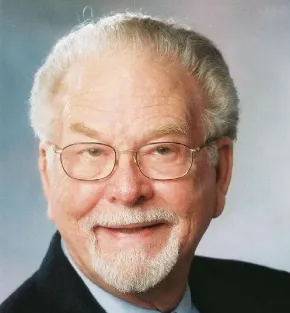 It has been my pleasure to serve you and your family in the treatment and management of ADD/ADHD. Over the years as we grew in relationship through caring for your family, I came to think of you not only as your ADHD physician, but as your counselor and friend.
Wishing you the best of health!
-Robert C. Young, M. D., F A P C
Dr. Young was born and raised in Dallas, Texas. Following in his father's footsteps he decided to become a physician early in his life. Dr. Young was diagnosed with ADHD as a child and knew he wanted to aid others in overcoming their struggles with ADHD.
Although his early school years were difficult, he found changes in his lifestyle that were pivotal in the management of ADHD. Before the use of medication, Dr. Young discovered the benefits of exercise. He believes this overlooked element is a "key" non-drug component to any ADHD treatment plan.
During his years in private practice he treated many patients with exercise and medication. This combination along with his expertise in promoting the proper dosing, to avoid the "zombie effect", resulted in an over 90% success rate in the treatment of ADHD. But, as important as exercise and medication are, it only levels the playing field. The whole person must be addressed.
Much has been written about diet when it comes to ADHD. Dr. Young believes that proper nutrition is one of many elements that come into play when managing ADHD. However, going to the extreme in any area of health can cause imbalance. So when it comes to nutrition, avoid fads and stick to the basics.
In addition to medication, exercise and proper nutrition, Dr. Young advocates the spiritual aspect of a person's "well-being" as equally important. He believes that "we must not only exercise and take care of our body and educate our minds, but we must enlighten our spirit man as well if we are to have good health."
Today, although Dr. Young is no longer in private practice, his legacy of proven methods along with proper dosing of medication is continued by Dr. Chuang and Dr. Patankar, who strive to provide the very best of care for those with the "gift" of ADHD.